Some Free Spotify Music Ripper Recommendations
1. Audacity
Audacity is a free Spotify music ripper that many music lovers have heard or used. It is easy-to-use and it can do more than just ripping Spotify music, users can edit the ripped Spotify songs like adding drum beats, bass and other effects. Unfortunately, Audacity cannot rip Spotify music with 320 kbps audio quality, which means the ripped files of Audacity are lossy.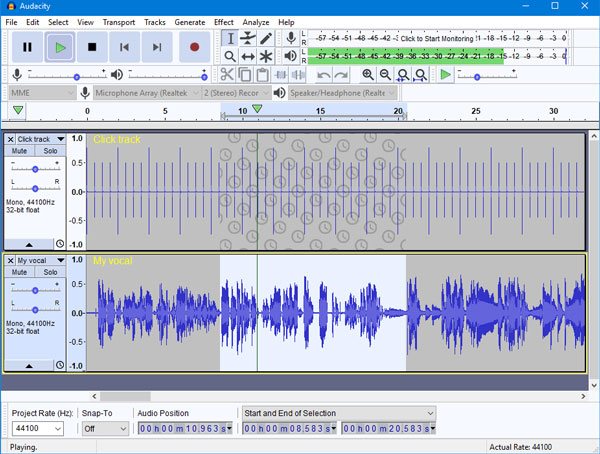 2. Fildo
Fildo is a small-size Spotify music ripper that allows users to rip Spotify music on Android devices. Actually, it also provides a Windows 10 version, but people usually pay more attention to its Android version. It's free but the feature of it is only ripping music from Spotify with normal audio quality, track information like title, genre, track number will not be kept in the ripped files.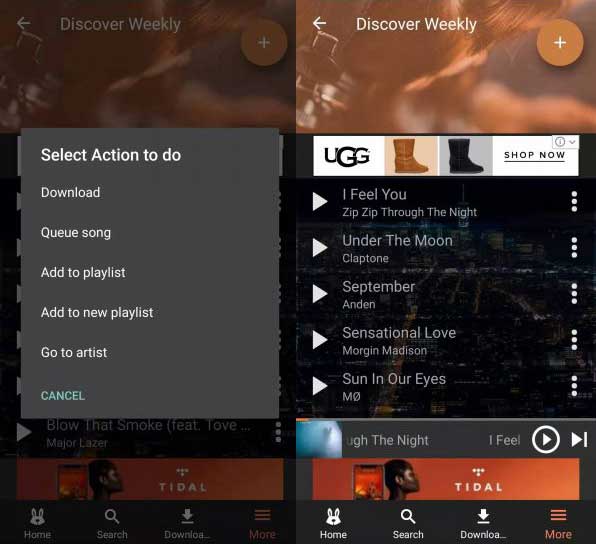 3. Spotify
Spotify is also a free Spotify to MP3 ripper that allows users to rip Spotify music from only the Spotify desktop app. Windows 10 is the only OS it supports, which may make the users from other Operating systems feel upset. The audio quality it provides is not the best level, just like the two rippers above. If you don't have high requirements for audio quality, then Spotify should be practical for you.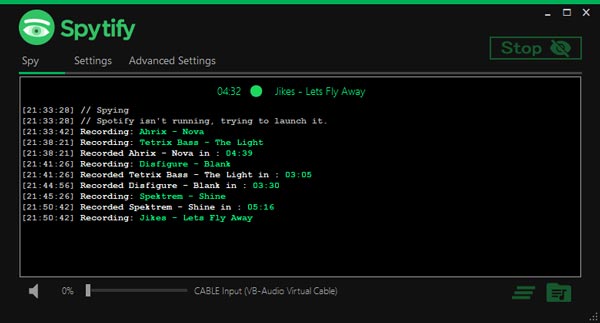 The Best Spotify Music Ripper Ever: TuneMobie Spotify Music Converter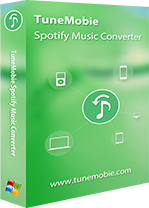 After knowing about all the free Spotify music rippers we've introduced, we guess some of you are already planning to download, use and be ready to enjoy, right? But hold on a second, did you find that all the free rippers we've mentioned are all having a clear disadvantage? If you really want to enjoy Spotify music offline well by ripping it, you should go to a professional tool that can provide you with high audio quality output files. TuneMobie Spotify Music Converter is exactly such a tool and it is way more than this. Let us prove it with its advantages please keep reading.
TuneMobie Spotify Music Converter can efficiently rip all the Spotify songs to MP3, WAV, M4A and FLAC with ID3 tags kept, which can help users to recognize and store Spotify music much more conveniently. The ripped files can retain the same lossless audio quality as the original sources, TuneMobie Spotify Music Converter is always trying its best to provide the best music enjoyment for all users.
What's more, users can sort output files by "artist", "album", or "artist/album". To make the program more flexible, built-in search-box and batch conversion feature are provided. As to the compatibility, TuneMobie Spotify Music Converter is fully Compatible with Windows OS and macOS, Spotify free and premium accounts are all supported.
How to Rip Spotify Music with TuneMobie Spotify Music Converter
Step 1: Launch TuneMobie Spotify Music Converter
The first step, launch TuneMobie Spotify Music Converter and be please patient when it launches the Spotify. Spotify is required during ripping, so please makes sure you have logged in to Spotify with your account and do not exit it before the ripping is finished. After that, please click the "Add files" button at the top-left corner.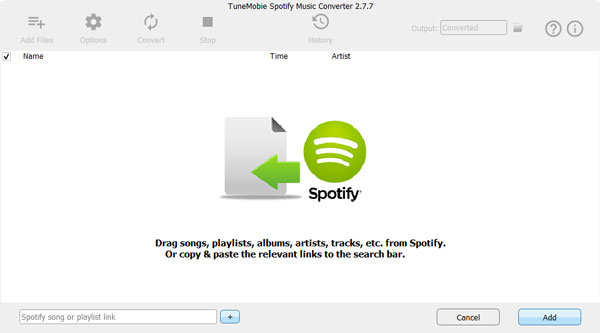 Step 2: Add Spotify Music to Converter (Two Ways to Add)
You can copy a link of your wanted Spotify song, album or playlist from Spotify, and go back to TuneMobie Spotify Music Converter. Then, paste the link in the link bar at the bottom and click "+".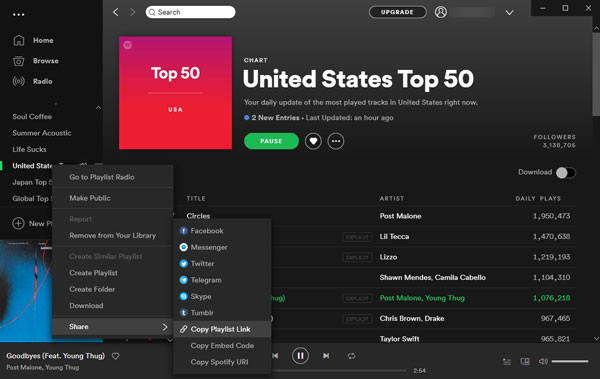 Or you can display both Spotify and Spotify Music Converter on the same screen, then simply drag the Spotify songs, albums or playlists from Spotify and drop them into the converter.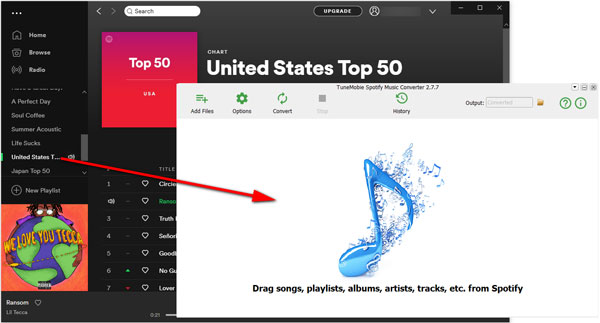 You can add songs to the converter in each way, after that, all the songs will be listed immediately. You can select which songs are going to be ripped by clicking the checkbox of it.
Step 3: Make Changes to Options
An "Options" button is placed in the top-left corner, right next to the "Add Files" button. Click on the "Options" button and you will see the Options window, it is a window that you can select conversion speed, adjust volume, change bitrate, choose the output format, etc. You can set everything to suit your needs if you want to.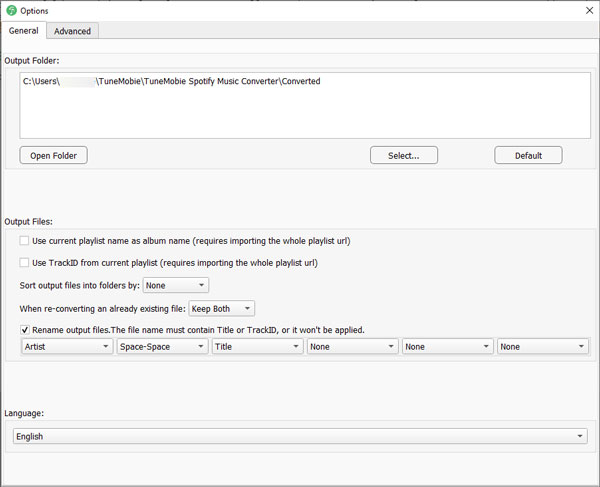 Step 4: Get Started
Similarly, at the upper left corner, there is a "Convert" button. After clicking on it, you can peacefully wait for the entire ripping process to be completed.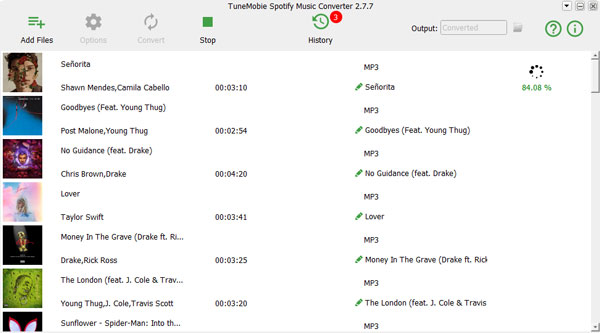 After ripping, it is also easy to locate every output file. Just click on the "History" button from the top to open the History panel.
With the development of the Internet, there are more ways for us to entertain. However, listening to music is one that will never fall behind. Moreover, many of our entertainment ideas are inseparable from music, and getting music from Spotify is what we need most. TuneMobie Spotify Music Converter can definitely the best and perfect helper that allows users to rip Spotify music whenever they want. You should really come to get one if you love Spotify music or you want to do more than just listening to Spotify music. What are you waiting for? Now click the "Free Download" button below to start a fresh Spotify experience!