A Common Question for Spotify Free & Premium Users: How to Download Spotify as MP3

Spotify, as the king of the streaming music service, has gained 70 million paid users as of January 4, 2018. Spotify tweeted on Twitter and announced the milestone. Spotify should be highly praised as they provide both free and premium service. Free users can also enjoy millions of music tracks without paying a penny, though there are some limitations. One of the most notable limitation of Spotify free is that internet connection is required for music listening and offline playing is not available. Spotify premium users can enjoy offline listening but what they downloaded are in DRM protected Ogg Vorbis format, which is not so common as MP3 or M4A. Also, with DRM protection, even Spotify premium users can only enjoy the songs on a maximum of 3 devices and they can't enjoy on the devices designed for music playback like iPod Nano, iPod Shuffle, Sony Walkman and various MP3 players.
A Spotify premium user "rayraysayshi" asked how to extract mp3 files from Spotify board on Reddit:"I pay for Spotify premium and can download all my tracks for offline use. I know the files are located on my HD so I click 'show package contents' on the Spotify app and navigate to the contents but I can't find the encoded files containing the audio files. I am reading about how Spotify encodes and protects the music preventing users from downloading the audio files. Has anyone tried to download their Spotify playlist to obtain the mp3's? I am trying to make an audio CD to play music in my car."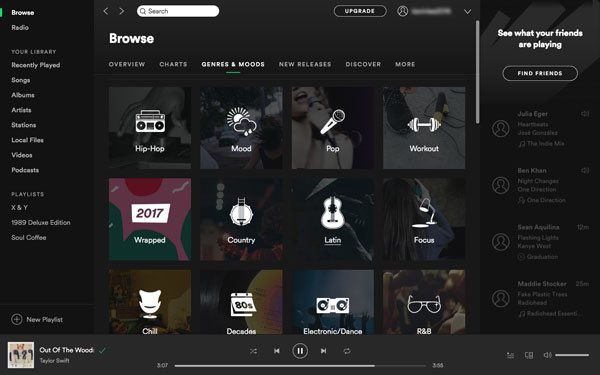 Actually, questions like "how to download Spotify as MP3", "how do I convert Spotify music to MP3", are not a single case nor a requirement that only few people want, it's a massive demand. Many so-called Spotify to MP3 converters are actually audio recording programs. You have to record Spotify track one by one with repeated actions like starting recording and stopping recording. Besides, you may get filename like track01.mp3 which is totally nonsense and meaningless. Luckily, TuneMobie Spotify Music Converter was developed and released to solve any problems of Spotify to MP3 conversion.
Best Spotify Music Downloader & Spotify to MP3 Converter
Unlike audio recording software, TuneMobie Spotify Music Converter can easily download songs, albums and playlists from Spotify to your computer, and save as MP3 files with ID3 tags and metadata kept, no matter you are using Spotify free or premium account.
This smart Spotify to MP3 converter allows you to download and convert a bunch of Spotify songs by drag-and-drop operation and link copy. You can drag songs, albums or playlists from Spotify to the program, or copy links of songs, albums, artists and playlists to paste in the program. Spotify Music Converter can detect all the songs in your favorite albums or playlists and download all of them by default unless you uncheck the ones you don't want.
After downloading Spotify songs as MP3 files, you can add to iTunes library and sync the songs to iPod Nano, iPod Shuffle, iPod Classic, iPod Touch as well iPhone and iPad as you like, or copy them to any MP3 compatible devices like Android phones and tablets, Windows Phones, PSP, Sony Walkman, Kindle Fire and various MP3 players.
If you also want to burn Spotify music to CD for car sound system, you can also download Spotify as MP3 files with this program then burn the MP3 to Audio CD or MP3 CD with a free CD burner which you can easily find on Google or Bing.
Easy Guide to Convert Spotify to MP3 for Offline Playing
Step 1: Launch TuneMobie Spotify Music Converter
Download and install the Spotify to MP3 Converter first, then launch it. Please note that Spotify program will be automatically launched as well and please do not close it during downloading and converting.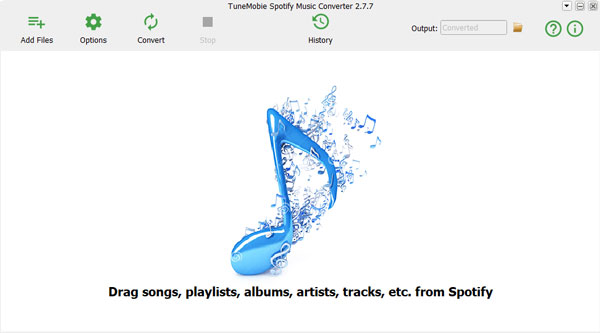 Step 2: Add Your Favorite Spotify Songs, Albums or Playlists
If you display Spotify and Spotify to MP3 converter on your screen at the same time, then you can easily drag songs, albums or playlists directly from Spotify to Spotify Music Converter. Or you can browse your favorite song, album or playlist in Spotify, and right-click to get the link of the song, album or playlist, then paste the link in the search bar at the bottom of the program and click + or Add button.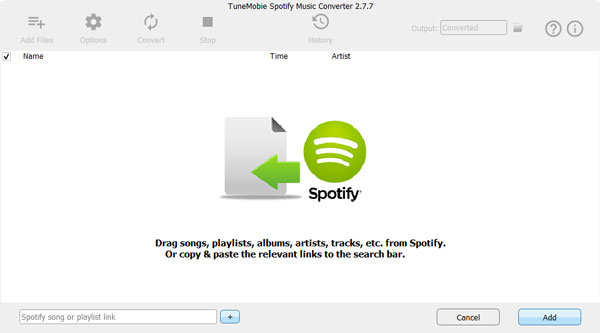 Spotify Music Converter will immediately detect the songs and pop up a dialog to ask you to choose what songs to download. By default, all the songs in the album or playlist will be checked.
Step 3: Choose Offline Output Music Format
By default, Spotify Music Converter will use 320kbps and 44100hz MP3 as output format. However, if you want to lower down audio quality or change framerate, click Options and Advanced tab to change the parameters. Besides, M4A, WAV or FLAC are also available as output formats.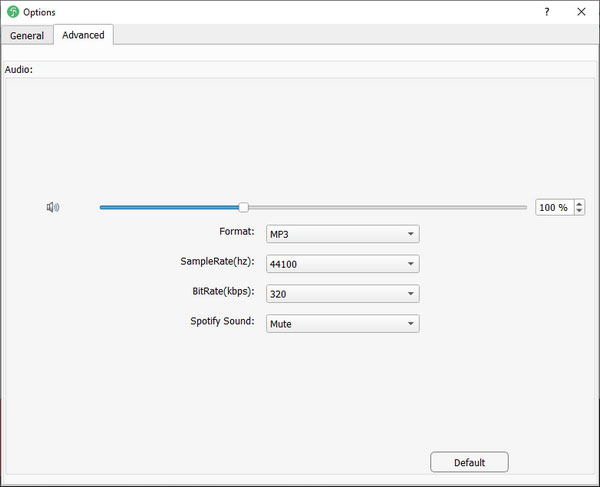 Step 4: Start Downloading Spotify as MP3
Now, simply click Convert button to start downloading Spotify music to computer and converting to MP3 format. Spotify Music Converter will preserve all ID3 tags like song title, album, artist, artwork, etc. which can save you a lot time to identify the songs and edit ID3 tags.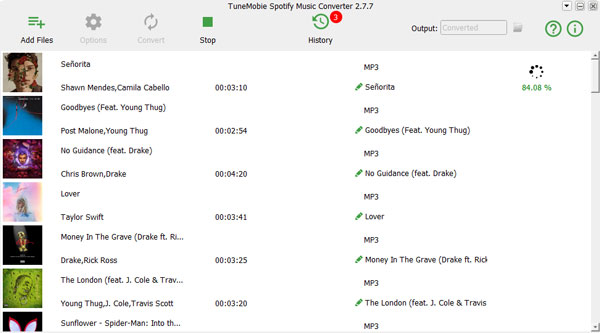 After conversion, you can click History button and open the output folder to locate the MP3 songs. Now you can enjoy your Spotify songs in MP3 format without any limitation.
Final Words
Though Spotify Music Converter can download Spotify songs, albums and playlists as MP3 songs with either free or premium account, we want to notice that you can use this Spotify to MP3 converter only for your personal use, we don't encourage you to share the MP3 files to anyone else. Also, if you are using Spotify premium subscription, you can download Spotify as MP3 with better audio quality. Only your support to Spotify and our Spotify to MP3 converter will make a better digital life.